How is USPS Media Mail Rates Calculated?
How is USPS Media Mail rates calculated? If you are a lover of books, then you've probably used USPS Media Mail once or twice to send your favorite author's book to a friend or colleague.
USPS Media Mail makes shipping books, educational materials, and digital media possible. It is one of USPS's cheapest options for shipping instructional books, CDs, and DVDs.
This service is not only available to companies or educational institutions. Anybody using the USPS service to send physical media can use Media Mail.
Let's find out how much you will spend to send a book or CD if you want to use this service and how long it will take them to deliver your package.
How is USPS Media Mail Rates Calculated?
To find out how much it will cost, enter the total weight of the media mail you plan to send into the calculator.
The price of sending media mail is calculated using the formula below:
C=2.66+.51∗ (W−1)
Where W – 1 is the weight greater than 1 pound, and C is the medium mail cost.
The cost of media mail is calculated by adding $2.66 to the weight over 1 pound multiplied by 51 cents.
Check to see if the media is heavier than 1 pound first. The flat fee for anything weighing less than one pound is $2.66. Next, find out the overall weight of the package.
For instance, if you want to send a book that weighs 7.5 pounds, here's how to calculate it:
C = $2.66 + $.51 * (W-1)
C = $2.66 + $.51 * (7.5-1)
C = $5.97
How Long Does it Take USPS Media Mail to Deliver?
USPS Media Mail takes 2 to 8 business days to arrive. You won't be able to ask for a refund for your shipping expenses if it takes longer than this, as this is not a guaranteed service.
The longer it will probably take for your package to arrive, the further it is traveling.
Since Media Mail is a tracked service, you can see how far it has already traveled and how much of its route is left to see when your package is expected to arrive.
Just enter the tracking number you were given at the time of mailing on the USPS website's tracking page to see the progress of your shipment.
Without this number, you won't be able to monitor your package, so please keep it secure.
Can I Use USPS Media Mail for International Shipping?
No, Media Mail is only available for local shipments.
If you want to send something abroad, you cannot use Media Mail for that.
You will need to use a different method if you want to ship something outside the US because this service isn't available there.
Many people find this frustrating because Media Mail is such an affordable way to mail products, but because of its low cost, this service is not available internationally and may not even be.
What Items Can I Send with USPS Media Mail?
Only a limited number of items can be sent using Media Mail; all other types of mail are not permitted.
These items are:
Unbound medical pages
Music on paper
Books (8 pages or fewer)
Scripts for plays and manuscripts
Sound and video recordings
Charts of educational resources
However, there are certain exceptions. For example, no other products will be included in any mail deliver. The package's whole contents must fit into one of these categories.
For instance, you cannot mail some candy or clothing with multiple books.
The fact that this even applies to cards or messages surprises people. Sending a birthday card alone can be enough to raise suspicions.
Packing Requirements for USPS Media Mail
You must adhere to the following size and weight constraints while sending media mail.
The Maximum package weight is 70 lbs. Your package should be less than 108 inches in length and height combined.
Also, the complete addresses of the sender and recipient must be included on the packages.
You're expected to include packing peanuts, bubble wrap, and any other packaging items that can help keep your Media Mail packages safe.
However, on the USPS website, shipping by Media Mail is not available due to limitations. Instead, go to a US Post Office or use a shipping platform that is linked to USPS.
Can My USPS Media Mail be Inspected?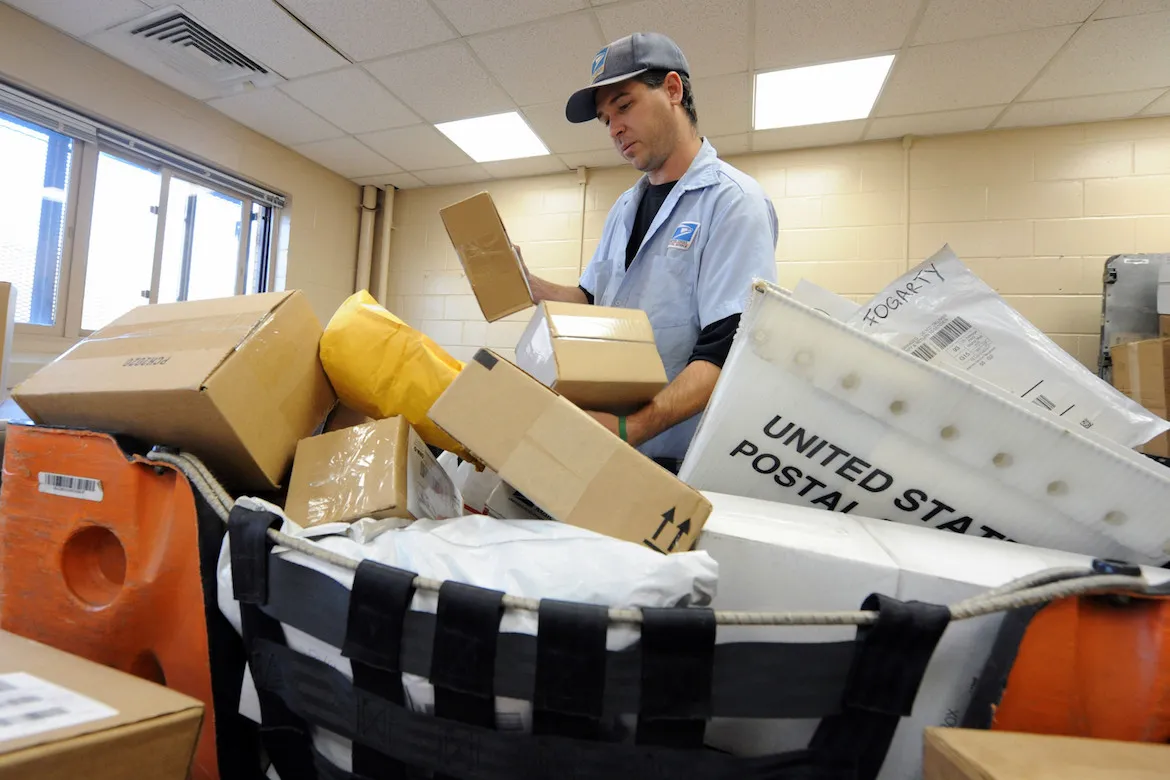 Yes, USPS inspects all packages before they are shipped. You must agree that USPS search your shipment at any point throughout its route when you mail a package.
To make sure your packages follow the Media Mail guidelines, postal workers are permitted to examine your contents.
There is a chance that you could be charged with postal fraud if it is discovered that your box contains materials that are not allowed. This carries a fine and even the possibility of jail time.
If this happens, the parcel will be back charged at Priority Mail rates by USPS, though. These charges may be very high for heavy packages.
The package will then be held by USPS until the balance is paid, at which point your receiver will have to pay the difference in order to get it.
Make sure the things you are shipping can be shipped using this service to prevent this from happening.
What Items are Prohibited by USPS Media Mail?
In USPS Media Mail, nothing that isn't intended for educational reasons is allowed. The following things cannot be sent using media mail:
Comic books
Periodicals
Newspapers
Marketing or advertising materials are not acceptable.
Puzzles
Games
Books without text(pattern-based novels, cutouts, and posters)
What are the Alternatives to USPS Media Mail?
If you cannot send an item with USPS Media Mail because it doesn't fit the requirements listed above, you might want to consider using First Class Package or Priority Mail instead.
These two options are more expensive, but they are the most convenient for sending non-media things.
Both First Class Packages and Priority Mail often arrive within 1 to 3 business days, making them both quick delivery services as well.
However, they may end up being more expensive because they are taxed according to zone and weight.
Knowing USPS Media Mail rates puts you a step ahead whenever you want to send that research work or rich manga books to your friends.
You can always start planning, so your mail can reach its destination on time.