What is FedEx Custom Critical? An Overview
What is FedEx Custom Critical? FedEx Custom Critical stands out as a major player in the logistics sector. We'll explore the key aspects that set FedEx Custom Critical apart amid the competition.
In today's world, business owners need specialized shipping services.
This is because your ability to deliver packages safely and quickly now determines the extent to which your business can grow.
So, this is when you need FedEx Custom Critical.
Now, what is FedEx Custom Critical? Let's find out together!
What is FedEx Custom Critical?
FedEx Custom Critical is a specialized division of FedEx Corporation, a global courier delivery company.
It was established in response to the growing demand for time-sensitive and high-value shipments.
This service focuses on providing logistics services to address the unique requirements of its customers.
This division of FedEx focuses on shipments that demand special attention, care, and should be delivered quickly.
These shipments often include valuable or time-critical items.
FedEx Custom Critical ensures the timely and safe shipment of such items, in contrast to regular shipping methods.
FedEx Custom Critical Services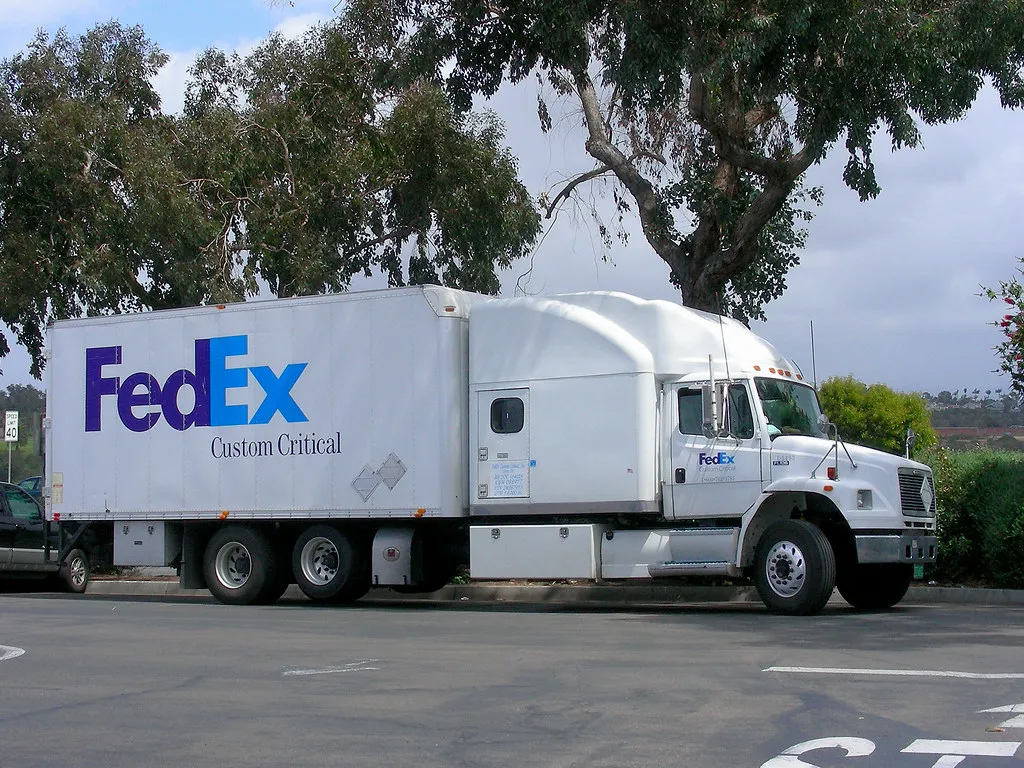 FedEx Custom Critical offers various specialized shipping services.
These services are designed to provide secure transportation for items that demand special attention and care.
They include:
1. Temperature-Controlled Transportation
FedEx Custom Critical offers temperature-controlled transportation to safely transport goods that are sensitive to temperature fluctuations.
This service is useful for perishable goods, pharmaceuticals, biotechnology products, and other temperature-sensitive items.
The company uses advanced technology and specialized vehicles with refrigeration or heating to maintain the required temperature range.
2. Expedited Ground and Air Shipping
This sevice specializes in expedited ground and air transportation to meet urgent delivery deadlines.
So, if you have goods that must be delivered quickly, then you should opt for FedEx Custom Critical.
It doesn't matter if you're sending spare parts or medical supplies, this service delivers items to their destinations as quickly as possible.
This reduces downtime and mitigates potential losses.
3. Air Charter Service
FedEx Custom Critical offers exclusive air charter services for time-critical shipments that cannot afford any delays.
This means they have aircraft assigned to transport a specific item.
With this method, there are chances that layovers or multiple stops will be eliminated.
Meanwhile, air charter services are often used for urgent medical deliveries, aircraft parts, and high-priority materials for time-sensitive projects.
4. White-Glove Service
White-glove service goes above and beyond standard shipping practices.
It involves professional handling, inside pickup and delivery, unpacking, and installation.
This high-touch service is perfect for delicate or complex shipments.
5. Exclusive Use Vehicles
FedEx Custom Critical has exclusive use vehicles for packages that require undivided attention and security.
This service uses specific vehicles that transport only selected items, minimizing handling and transfer risks.
6. Specialized Packaging Solutions
This service offers expertise in creating specialized packaging to protect delicate items during transportation.
The company's team of packaging experts designs custom crates, containers, and protective measures.
These designs are made based on the characteristics of each package.
It also looks out for items to return in pristine condition, even under challenging transportation conditions.
READ ALSO:
Benefits of FedEx Custom Critical
FedEx Custom Critical has numerous benefits for both online shippers and large businesses.
These benefits include:
1. Reliable Delivery
One of the primary benefits of using this service is its track record of reliability and on-time delivery.
The company understands the critical nature of the shipments it handles and the consequences of any delays.
It ensures that shipments reach their destinations within the specified timeframe, through its extensive network of experienced drivers.
2. Customized Solutions
Another significant advantage of this service level is its ability to offer customized solutions for each shipment.
The company's experts work closely with customers to understand their needs, and then design transportation plans according to these needs.
Sounds amazing, right? It sure does!
So, this level of flexibility makes the shipping process smooth and aligns with the customer's expectations and needs.
3. 24/7 Customer Support and Real-Time Tracking
FedEx Custom Critical provides round-the-clock customer support to address any concerns during the transportation process.
You can reach out to their representatives for immediate assistance.
Also, the company's advanced tracking and monitoring systems enable real-time tracking of shipments.
With this, you can monitor your package while sipping a glass of wine on your sofa.
4. Expertise in Handling Hazardous Materials
For businesses dealing with hazardous materials, FedEx Custom Critical is really beneficial.
This is because of its expertise in handling such shipments.
The company's trained professionals comply with all safety regulations.
This minimizes risks and ensures safe delivery.
5. Secure Transportation for High-Value Items
FedEx Custom Critical's focus on secure transportation helps people and businesses that ship high-value items.
The company safeguards shipments against theft, tampering, and unauthorized access with its security protocols and monitoring.
6. Green Initiatives and Sustainability
FedEx Custom Critical's commitment to environmental responsibility is a benefit that aligns with the values of environmentally conscious businesses.
The company has shown its commitment to lowering its carbon footprint.
They also encourage sustainable logistics by investing in fuel-efficient cars, and eco-friendly packaging solutions.
What Industries Does FedEx Custom Critical Serve?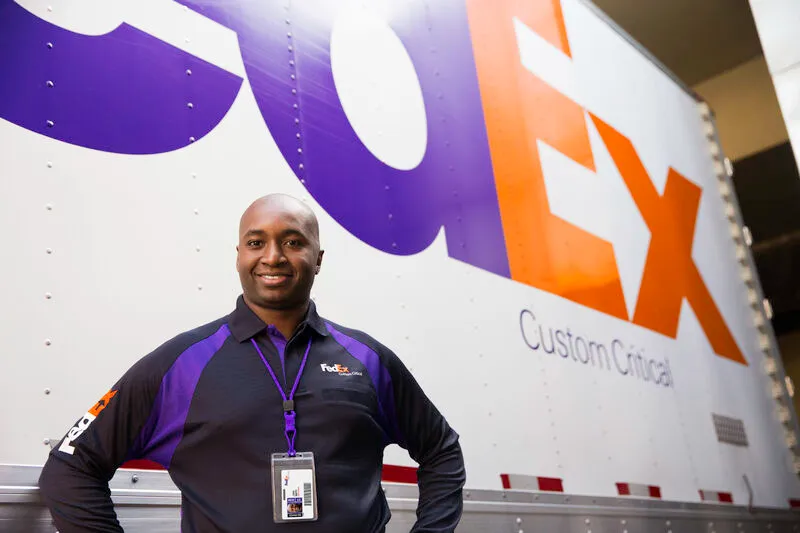 FedEx Custom Critical serves a diverse range of industries.
Some of the key industries that benefit from the services of FedEx Custom Critical include:
1. Healthcare and Medical Equipment
FedEx Custom Critical plays a crucial role in the healthcare industry by transporting sensitive medical equipment, pharmaceuticals, and vaccines.
They also ship temperature-sensitive medications, biotechnology products, and clinical trial materials under controlled conditions.
This is possible through their temperature-controlled handling and swift delivery.
2. Aviation and Automotive
The aerospace industry relies on FedEx Custom Critical to transport aircraft parts and avionics.
Also, manufacturers and automotive companies use them for expedited shipping of essential parts and machinery.
This is because they offer customized solutions to support just-in-time manufacturing and minimize production disruptions.
3. Art and Museums
The art industry benefits from the white-glove service of FedEx Custom Critical.
They deliver promotional materials, stage sets, and even equipment for trade fairs, concerts, and events.
You can also use this service to ship valuable artwork, sculptures, and artifacts with the utmost care and attention to detail.
Their expertise in this area makes it a preferred choice for galleries, museums, and collectors.
4. Technology and Power Generation
High-tech and electronics companies use this service to ship sensitive and expensive electronics and prototypes.
As a business owner, you can transport equipment that requires careful handling and timely delivery.
Meanwhile, FedEx Custom Critical offers exclusive-use vehicles to ensure the safe transportation of heavy machinery.
Let's not forget that companies in the energy sector can also use FedEx Custom Critical.
Did that come as a surprise? Well, it shouldn't
They use this service to ship critical turbines, generators, and parts for power plants.
5. Government and Defense
Government agencies use FedEx Custom Critical to transport sensitive and confidential materials.
Their experience in handling classified materials makes them a trusted logistics partner for government entities.
However, the above list is not exhaustive.
This is because FedEx Custom Critical's services can meet the unique needs of various industries.
They stand as a dependable and specialized arm of FedEx Corporation.
The company's fleet includes vehicles equipped with cutting-edge technology to give each shipment the care and attention it deserves.